Railway Pantographs
Current Transmission during the train ride
Railway
Pantographs
Making daily train traffic more economical, safer and more reliable.
---
Efficient Current Transmission from Schunk: We work closely with customers to develop both individual products and system solutions for safe and efficient current transmission, combining functional safety with cost-efficient design. At Schunk Transit Systems, you also get everything from a single source: technological concept, comprehensive accessories and replacement parts made in-house, and customer service that provides targeted support – through maintenance, repairs and product validation in the field.
---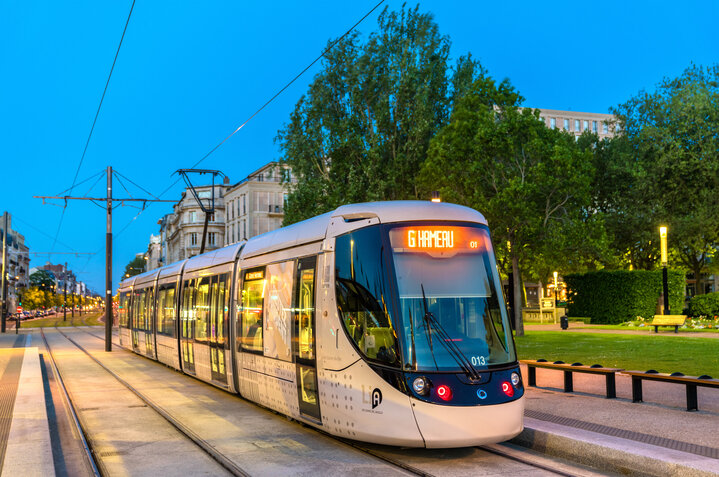 Pantographs for local transport and metro
Especially in local transit and metro operations, every minute on the schedule counts. Our designs ensure reliable on-time arrivals, for example thanks to individually sprung contact shoes that create a continuous, reliable contact with the overhead line. Schunk current collectors for local transit are available in three concepts: SBE with electrically insulated spindle drive, SBF with pneumatic lowering drive and SBL with air bellows drive. Choose from two concepts for metros: SBE with spring-mounted electric drive to lower the current collector and SBL with air bellows drive, which replaces the mainspring and lowering cylinder. We can individually customize any of these systems for you, as well.
---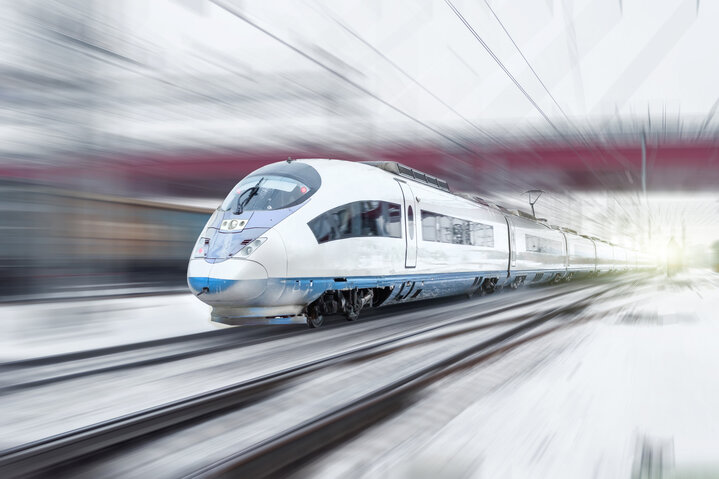 Pantographs from high-speed rail to freight transport
Always connected to power and quiet, with reduced weight and a compact design – we offer reliable, long-lasting solutions and the world's leading current collectors for passenger and freight transport. We offer the reliable and cost-optimized design of our compact single-arm pantograph with an integrated air bellows drive and an optional second layer of insulation. In addition, individual customer adjustments are always available – to ensure our current collectors are always precisely designed for your requirements and conditions.
---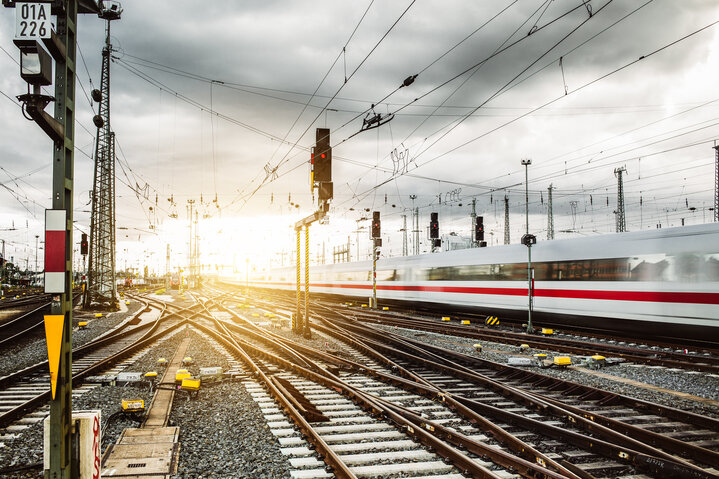 Our pantographs for current collectors keep up when the going gets tough
Despite continuous use and climate stress, high-quality carbon pantographs from Schunk are extremely durable, long-lasting and protect the contact wire. They are an investment in long-term operational safety. For decades, customers have trusted in the superb product features of our carbon pantographs. The outstanding electrical conductivity and long service lives of our products continue to set new standards for functional safety and reduced maintenance requirements. We offer a variety of materials and designs that is unique within the industry, perfectly coordinated to meet specialized requirements. This allows you to create an absolutely custom-tailored solution for your needs.
Innovative current collectors for high-speed rail and local transit:
Compact design with high-quality components
Materials are reduced weight, yet durable
Multiple tested designs and concepts that can be individually adapted
Reliable contact with the overhead line
Maximum operational safety with minimum maintenance requirements

Everything from a single source – including wear parts and service
Pantographs in rail operations - how the technology works: In rail operations, the function of the pantograph is to transmit electrical energy to the vehicles. For this purpose, they are contacted with a current-carrying conductor, which is mounted along the track. During the journey, the rail vehicle and its electric drive are constantly supplied with energy via the pantograph. To minimize the risk of disruptions to rail operations, it is essential to ensure that the pantographs and the overhead lines function properly. The Schunk Group's demand-oriented solutions help to create an infrastructure for the transmission of electrical energy that is not susceptible to disruptions.

---
OnTrack Monitoring
the Schunk Group innovation
High-quality overhead contact lines and pantographs are needed to ensure that the infrastructure and rolling stock of rail operators function smoothly and with maximum safety and efficiency. A major problem here is the lack of reliable data on the condition of the infrastructure. Only if this data is supplied in the required quality and quantity can anticipatory measures be taken to ensure proper and trouble-free rail operations. The innovative solution of our OnTrack Monitoring, which is the result of intensive research and development work by the Schunk Group, addresses precisely this point. By upgrading the company's own pantographs, it is possible to achieve smart and reliable data collection at low hardware costs, which can be used to improve operational safety in the field of rail transport.
---
Advantages for railroad companies
at a glance
The Schunk OnTrack Monitoring recording system is continuously active in order to detect potential problems such as hard spots on the overhead contact line at an early stage. Unlike existing solutions for this area of application, the hardware costs are comparatively low - after all, the system can be easily retrofitted to existing pantographs from Schunk. In addition, the robust system does not require any optical sensors such as cameras. Instead, the actual dynamic interaction is measured, which achieves optimum precision and process reliability.
---
the expert for OnTrack Monitoring
Schunk Transit Systems is known as a leading global partner for innovative pantograph technology. We use smart technologies and machine learning in a conscious and goal-oriented manner to develop the pantograph of the future and the associated infrastructure. A real milestone is the development of the OnTrack monitoring solution, which makes the management of pantograph and overhead line smarter as well as more efficient.
If you are interested in our innovative system solutions, please do not hesitate to contact our experienced team. Whether retrofitting existing pantographs with the OnTrack monitoring technology or the state of the art of pantographs with regard to the tendering of new vehicle fleets - we will first provide you with extensive advice on your planned project and then immediately start with the implementation. We look forward to supporting you with your project.
Repairing your Current Collectors - like new again