Crucibles & Saggers
Temperature resistant and universally applicable
Excellent Chemical Resistance
We manufacture standardized crucibles and offer you individual laboratory ceramics with tight manufacturing tolerances. Besides functional design and highest quality, our products have a very short lead times. Schunk Ceramics manufactures refractory and chemically resistant crucibles, annealing dishes, and boats from various ceramic materials. The ceramic crucibles are available in high or low, conical or cylindrical shape, as well as in different sizes. If your applications deviate from the standard, individual component designs can also be quickly implemented.
Alumina Crucibles & Saggers
Our products
---
Where are our crucibles and annealing dishes used?
Our products are found in areas where high durability and strength, long service life, and wear-resistant, non-reactive material are required. In laboratory ceramics, they have proven themselves in the heating and melting of inorganic products, salts, and precious metals. They are also frequently used in the production of LED lighting powder and in the dental sector. Depending on the requirements, high-purity aluminum oxide, NSiC or RBSiC are used for the crucibles.
---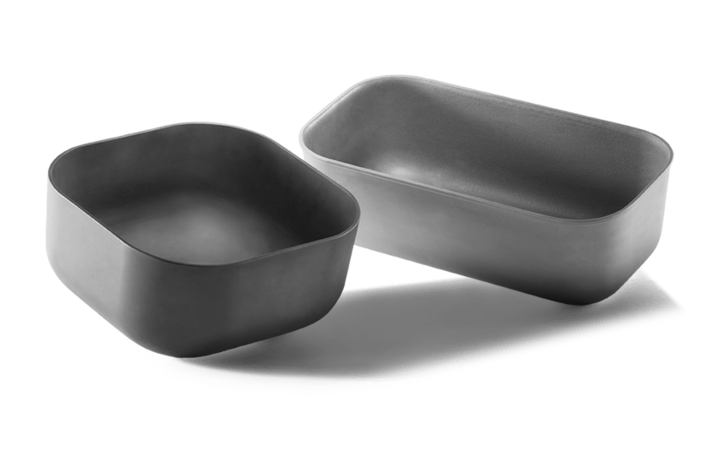 Properties of crucible materials from Schunk:
Excellent dimensional accuracy
Chemical resistance
High temperature resistance
Very good thermal shock resistance
High operational reliability and economy