Welcome to Schunk Technical Ceramics
Our team of experts for ceramic materials, products and applications
As one of the world's leading manufacturers of ceramic components made of silicon carbide, our extensive process and materials know-how allows us to develop tailored premium solutions for you that offer advantages in terms of economy, energy efficiency, and design.
---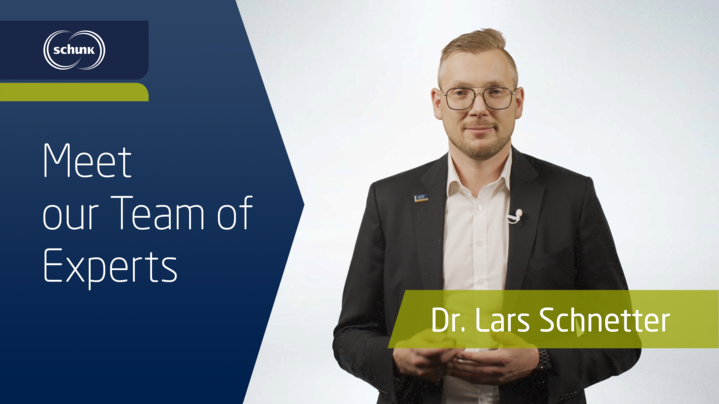 Dr. Lars Schnetter
Managing Director at Schunk Ingenieurkeramik GmbH
Based on his professional experience in the ceramics industry, the mechanical engineer with a PhD and MBA has versatile experience with materials such as RB-SiC, RB-SiC/B4C and oxide ceramics. Today, Dr. Lars Schnetter leads a strong sales team at Schunk that helps customers bring the most demanding technical applications to market.
---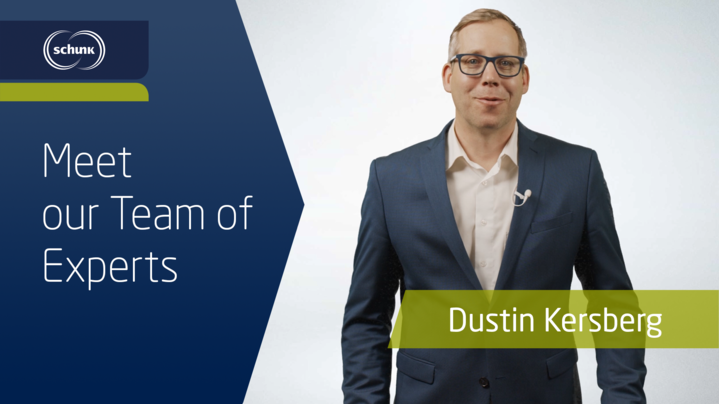 Dustin Kersberg
Sales Manager Mechanical Engineering at Schunk Ingenieurkeramik GmbH
As a graduate in business administration with a focus on European business, Dustin Kersberg has been working in the field of technical ceramics for many years and is the first point of contact at Schunk when it comes to large and complex components for industries such as semiconductors, metrology or aerospace.
---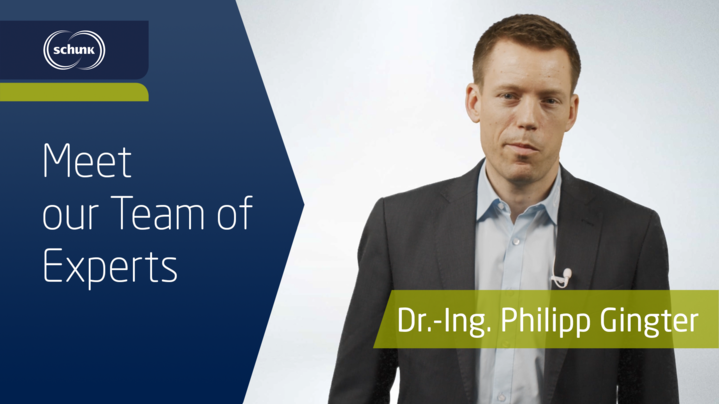 Dr.-Ing. Philipp Gingter
Head of Research and Development at Schunk Ingenieurkeramik GmbH
Even during his PhD, everything revolved around ceramic additive manufacturing for Philipp Gingter.
As the head of R&D at Schunk, he and his team are already working on the next generation of ceramic additive manufacturing in order to be able to offer innovative solutions for further demanding applications in the near future.
---
Rainer Dörrie
Sales Manager Ballistics
For more than 25 years, technical ceramics has been the top priority for Rainer Doerrie - at least professionally. What began for the materials scientist in research and development at Schunk led him via intensive marketing and sales activities to his current position as Sales Manager Ballistics.
---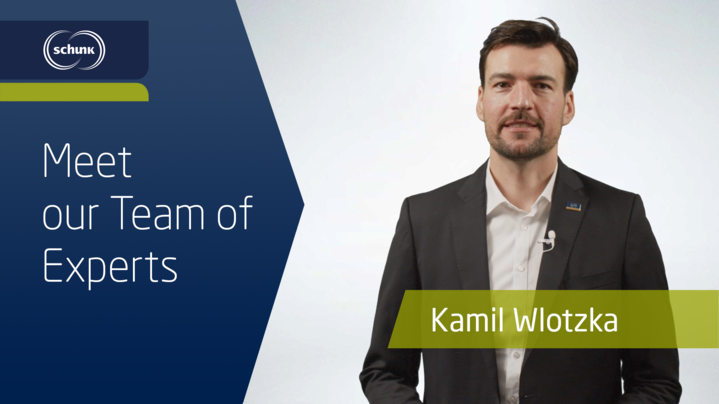 Kamil Wlotzka
Sales Representative at Schunk Ingenieurkeramik GmbH
His enthusiasm for materials science led the mechanical engineer at Schunk from designer to developer and project manager to sales engineer. Today, Kamil Wlotzka's diverse experience helps him find the optimal solution in sales for the requirements of his customers from the burner technology and ceramics industries.
Do you have any questions?
Get in touch with us via our contact form.